ready for your next career move?
search job opportunities by keyword or location and apply today. search now
Compliance & risk recruitment agency.
Market leaders in compliance & risk recruitment
Our legal, risk, and compliance specialist recruiter experts have established long-standing relationships with clients across South Africa Nationwide.
Are you looking for reputable compliance & risk recruitment agencies?
Having the right legal, risk & compliance talent will help you evolve and stay ahead.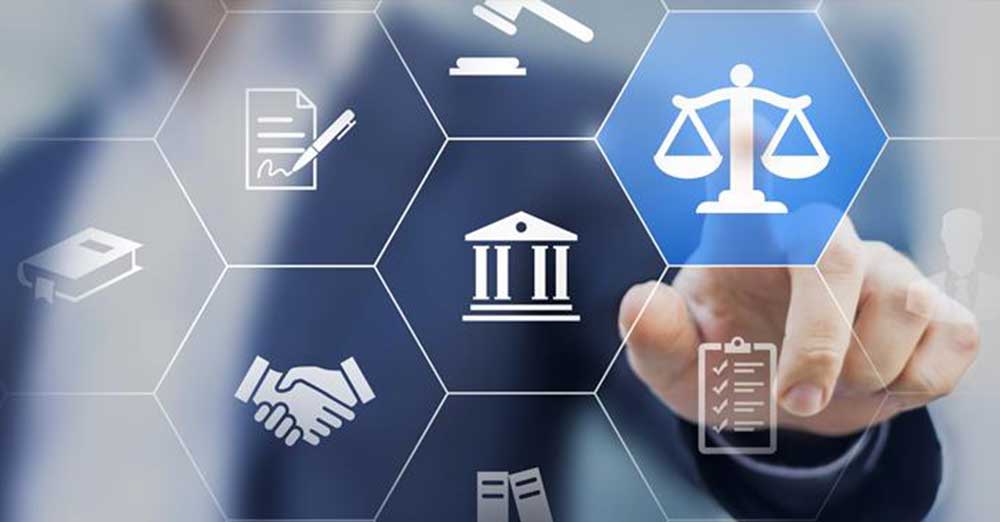 Seen as a specialist legal, risk, and compliance recruitment agency, able us to find top candidates. We assist in finding Bribery & Corruption staff, Anti Money Laundering (CDD/KYC), All Compliance (conduct Risk/ COBS), Corporate, Governance, and Ethics talent. Assist in Data Privacy & Protection, Financial Crime, Internal Audit, Prudential, and all Risk staff.
Our clients are from various markets ranging from SMEs to global blue chip organizations. Our dedicated compliance specialist recruitment consultants work closely with their clients to ensure finding the top talent the market can offer.
Our in-depth knowledge and understanding of these legal, risk, and compliance markets allow us to tailor our services to ensure we support each individual searching for their next career opportunity, whilst delivering outstanding legal, risk, and compliance employment services before, during, and after the hiring process.
Are you looking for an experienced specialist compliance & risk personnel agency to assist you in finding top talent? Finding experienced Compliance & Risk Recruiters or Compliance Employment Consultants can be a daunting task. At FROGG Recruitment we strive to provide professional recruitment service to all our clients.    
The Compliance team at FROGG Recruitment supports a vast number of financial services firms in recruiting Compliance and Financial Crime professionals, from Analysts up to Managing Directors level. We work with a range of clients such as Investment Banks, Retail Banks, Overseas Banking Groups, Commodity Trading Houses, Consultancy Firms, Brokerages, FinTech Firms, Investment Managers, Pension Funds, and Hedge Funds. We have trained and developed top recruiter specialists in legal, risk, and compliance to be specialist consultants in each of our sectors.
We sit down and recognize that new regulations are always changing, so we work with our clients to identify the best talent in the market to face current and future challenges presented by regulation.
Various legal risk & compliance recruitment we can assist with:
We offer 50 years of combined specialist legal, risk & compliance recruitment experience making us one of the top compliance employment consultants. We have successfully placed candidates in compliance and risk roles including Compliance Managers, Compliance Officers, Compliance and Risk Managers, Compliance and Risk Analysts, Compliance Administrators, Head Governance Risk and Compliance, Head of Compliance, Compliance Specialist, Assistant Manager Governance Risk & Compliance, Senior Risk and Compliance Officer, Legal and Compliance Officer, Compliance Analyst, Head of Compliance, Global Compliance Officer, Senior Specialist Risk & Compliance to name a few.
Contact us today and speak to one of our experienced compliance recruiters. 
Follow us on our LinkedIn Page and Facebook for more Job Opportunities and News.

These are just a few of our client's reviews of our excellent service. We strive to supply the best recruitment service in our field of expertise
Today is my first day at work thanks to Quinton Wright. He did a great job in preparing me for the interview, which went well to the extent that I got the job. He also did a great job with the follow up and being a mediator between me and the company. He also constantly checked in until my starting day.
Great service, client's best interest is their number 1 priority will definitely recommend anyone seeking employment to contact Quinton 😁
Thank you to Ryno for going the extra mile by keeping me informed and making time throughout the process. My experience with Frogg Recruitment has been nothing but Super Amazing and Professional! It is still unbelievable that I landed my new venture in a space of a week! And very excited to start my new chapter.
I dealt with a number of recruiters when moving to Cape Town, and didn't realise how bad they all were until now. Quinton was excellent and demonstrates the value of a good recruiter.
You guys at FROGG are absolutely amazing! Thank you so much for great service and professionalism.
Excellent, Passionate about their candidates, goes an extra mile in ensuring you land that dream job. Very helpful. Special thanks to Ryno. You've been awesome
Thank you Ryno for your excellent and professional service. You assisted me in a record time. I can really recommend Frogg Recruitment!